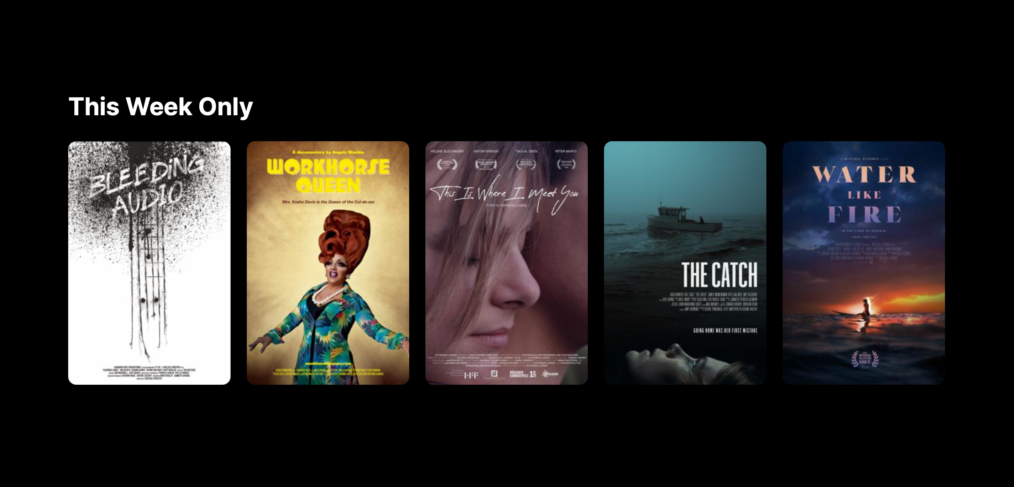 10 Day Festival Starting… NOW!
Hello film fans! I'm Dan Moore, Executive Director of Indy Film Fest. I first attended our festival in 2006 which happened to be the first year we expanded from a 3-4 day festival all the way up to a full two-weekend, ten day celebration of independent film.
This year our festival has been taking place over a full 3 weeks to give lots of time to check out all 40+ features and shorts blocks. But for those of you Indy Film Fest regulars who, like me, know us as a 10-day festival with hard decisions to make every day about which films you'll see before the end of the festival… you should feel right at home now because that's how much time is remaining through our last day on May 19.  That's still plenty of time to make use of an all-access digital pass for only $65 (or $55 if you're outside of Indiana!).
So what should you watch?  A great place to start is the tippy-top of our virtual festival page with the This Week Only section where you'll see 5 films available only though May 12:
From inspiring triumphs to heartbreaking setbacks, Bleeding Audio relives the explosive career of The Matches and explores what it means to succeed in the digital age of music. (dir. Chelsea Christer)
It's not all glitz and glamour in the drag queen world. This doc tells the story of Mrs. Kasha Davis and what it takes to be a successful, working drag queen. (dir. Angela Washko)
If you are in your 20's and feeling lost, what better place to find yourself than a beautiful seaside location with lots of interesting strangers open to conversation and some fun? (dir. Katharina Ludwig).  Screens with the short Other Fish (dir. Kurtis Bowersock).
A troubled woman returns to her estranged family in coastal Maine. With her lobsterman father caught up in a turf war at sea, she and an ex-boyfriend make plans to hijack local drug runners. (dir. Matthew Ya-Hsiung Balzer).  Be sure to check out Film Yap's interview with director Matthew Ya-Hsiung Balzer and stick around after watching for the Q&A!
A young surfer makes up for lost time with her estranged brother after he winds up in the hospital after a hit-and-run. (dir. Mitchel Viernes)