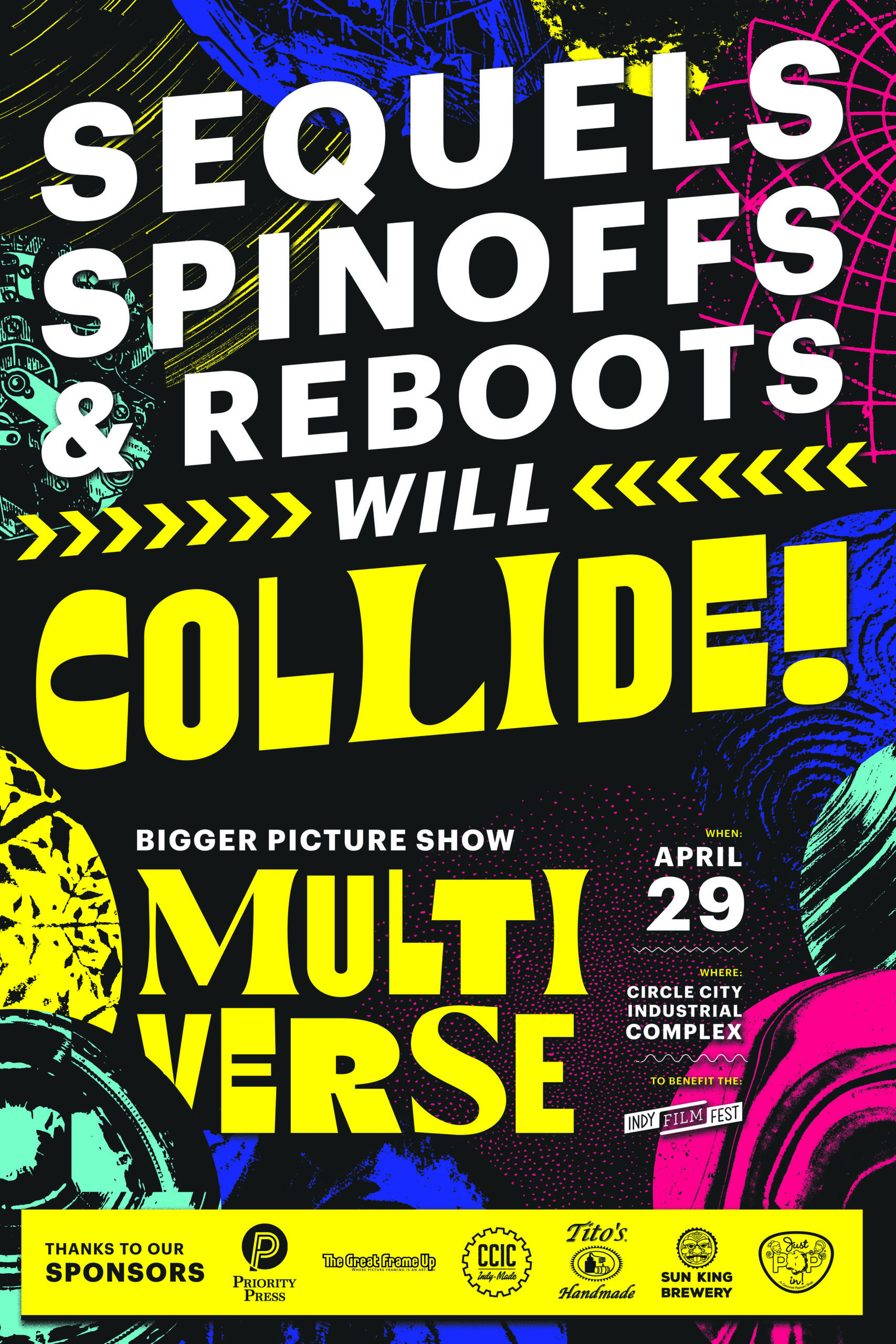 Every year, our friends at Lodge Design help us put together an event celebrating cinema and the design community in Indianapolis. The Bigger Picture Show showcases the city's best designers, with a one-of-a-kind evening featuring a binge-worthy gallery of 90+ re-imagined movie posters.
This year, we're celebrating the glory of cinema's finest film franchises–the movies so good, they couldn't stop at just one! You know, the decades of crazy capers and car chases with the world's most famous martini drinking spy. The ecosphere of a young magician and his band of magical mates living their best lives high atop a mountain. And of course, the intrigue and in-fighting of the country's most beloved mob family who made us an offer we just couldn't refuse. You get the idea.
All posters will be sold in a live, silent auction on Friday, April 29, at the Circle City Industrial Complex.
FOOD TRUCKS  AND BEER/WINE/WATER ON-SITE!
– – – – – – – – – – – – – – – – – – – – – – – – – – – – – – – – – – – – –
Schwitzer Gallery @ the Circle City Industrial Complex
1125 East Brookside Avenue, Indianapolis, IN 46202