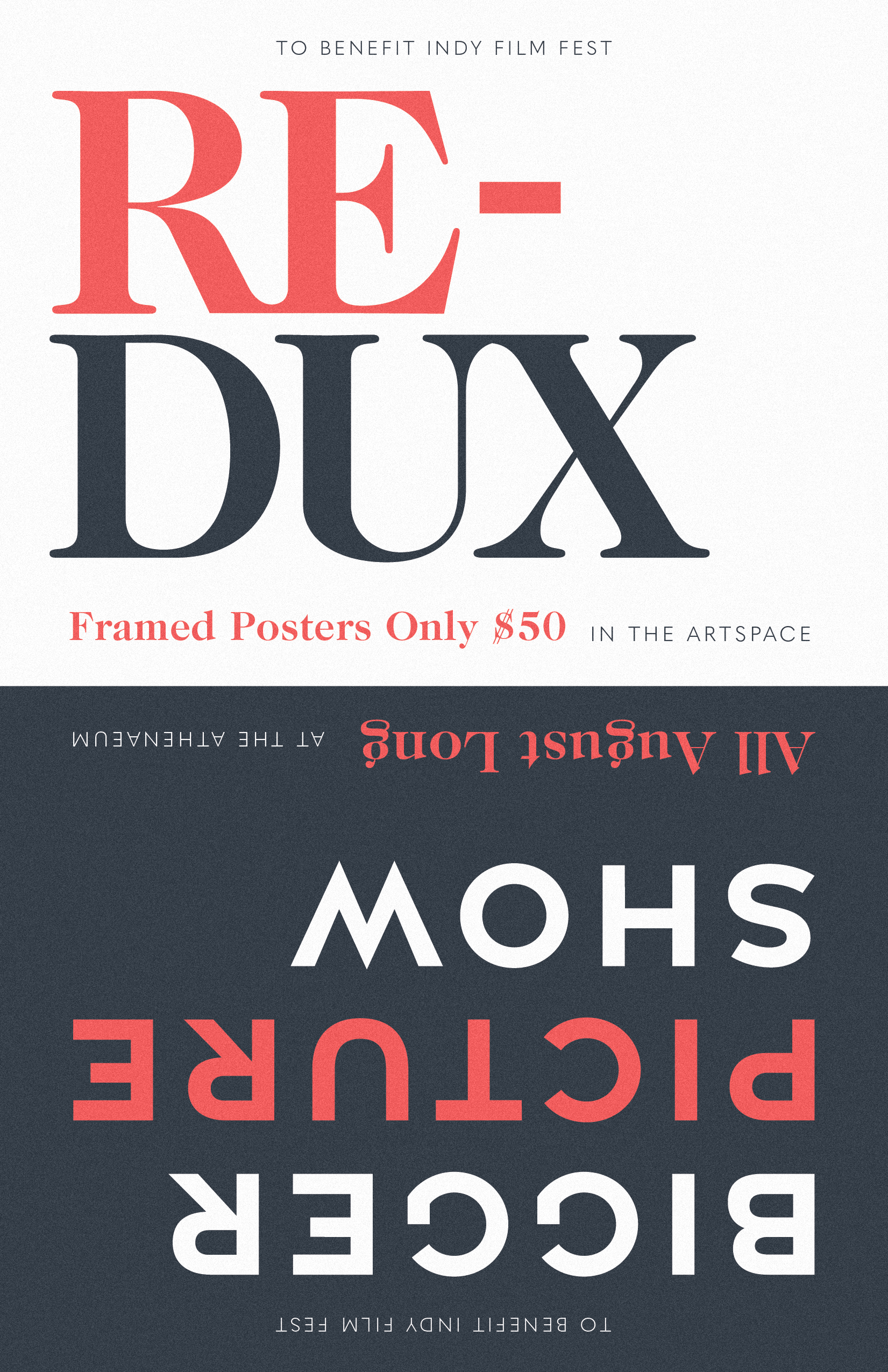 ALL AUGUST LONG AT THE ATHENAEUM'S ARTSPACE
We're cleaning out the Bigger Picture Show poster vault and selling all of our remaining inventory of movie posters from the past ten years. This is your chance to snag a framed poster of your favorite movie for only $50! Head on over to the ArtSpace inside the Athenaeum (upstairs from Coat Check Coffee) and check out your new favorite movie poster. The posters will be available through the end of August, so don't miss your chance.
THE ATHENAEUM 
401 East Michigan Street
Indianapolis, IN 46204
Posters include: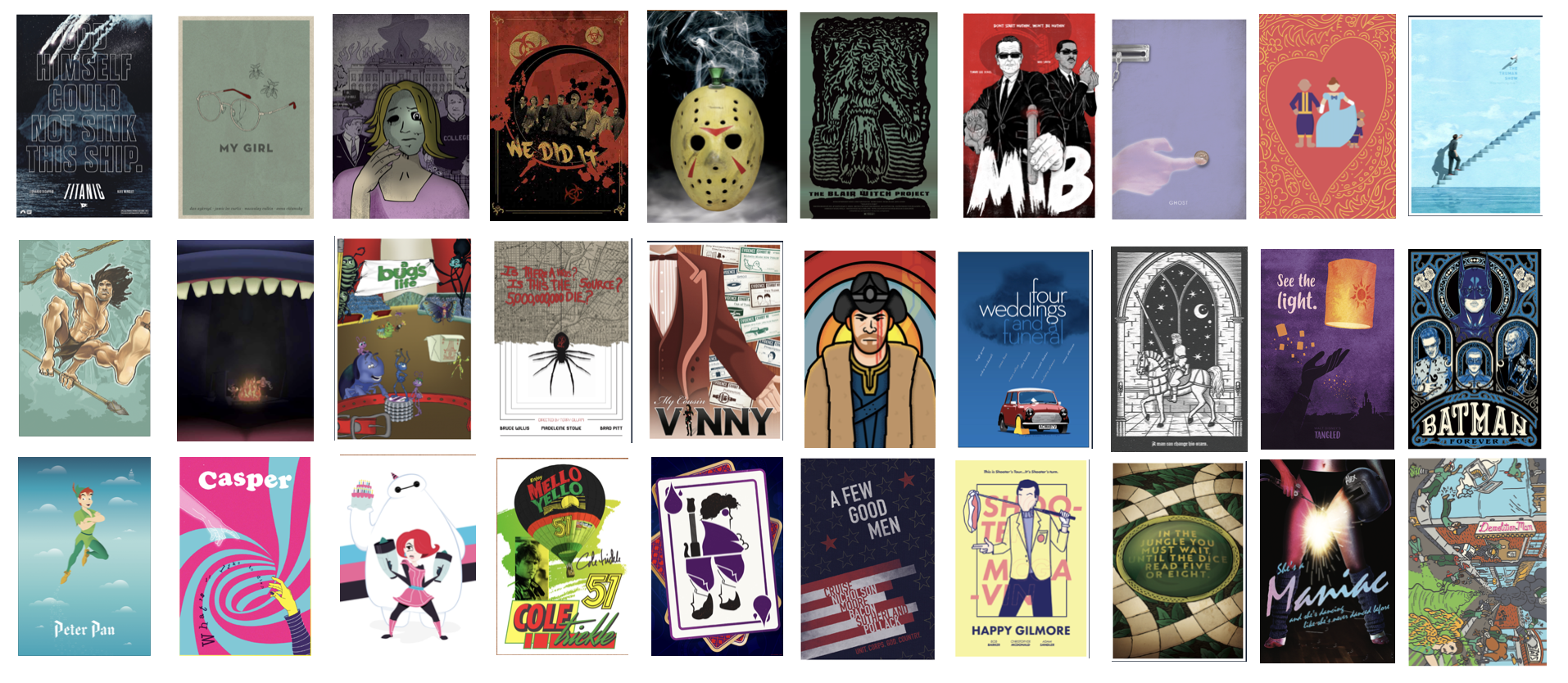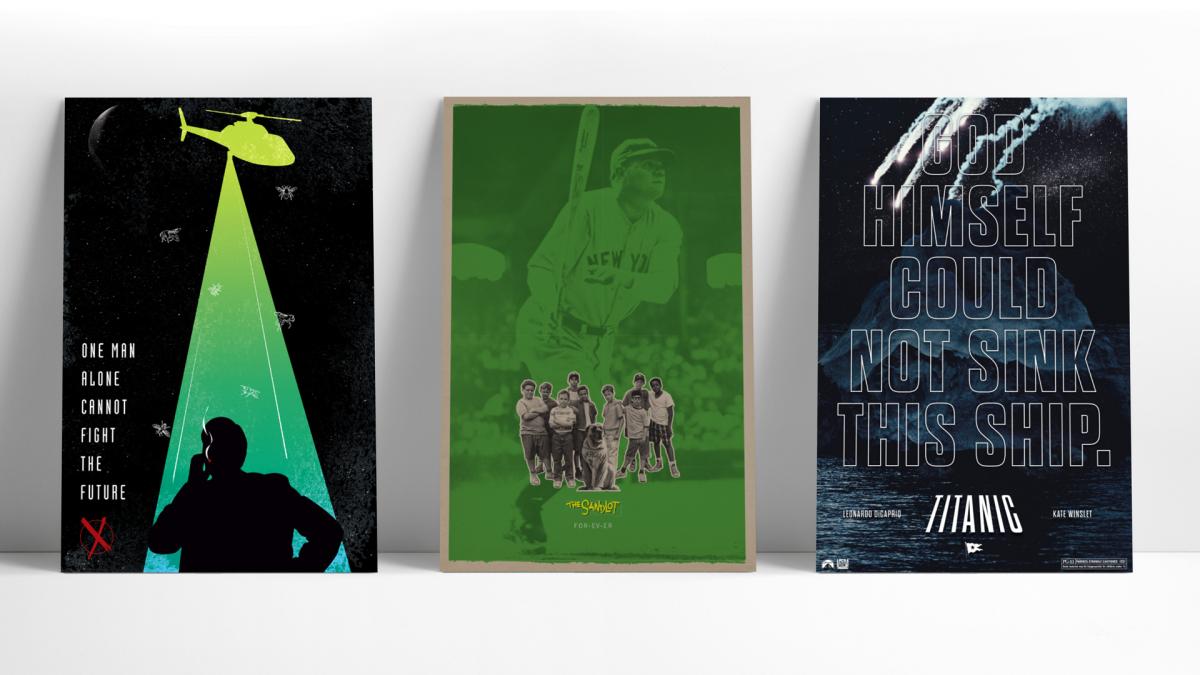 Every year, our friends at Lodge Design help us put together an event celebrating cinema and the design community in Indianapolis. The Bigger Picture Show showcases the city's best designers, with a one-of-a-kind evening featuring a binge-worthy gallery of 90+ re-imagined movie posters. In honor of our 2019 Indy Film Fest theme, we'll be mixing up the 10th annual Bigger Picture Show on Friday, April 12, 2019 at the Circle City Industrial Complex. This year's theme is all about mixin' & matchin' the movies that have moved us over the years. We've put together a whopper of a list for this year's show featuring some interesting cinematic mash-ups. Purple Rain Man, anyone? The Empire Strikes Back to the Future? You get the picture.
All posters will be sold in a silent auction (with proceeds going to benefit the Indy Film Fest and its mission to create a shared experience around film. We'll have food trucks on hand, as well as adult beverages for those of legal age.
HOW OUR SILENT AUCTION WORKS:
1. Start at the BIDDING REGISTRATION TABLE. We'll give you a personal bid number that you'll use to tag the bid sheets on the posters
you just can't live without!
2. Simply write your personal bid number on the sheet next to each poster, then circle back to outbid anyone trying to take your poster
away from you.
3. Bidding starts at $60 and continues in increments of at least $5.
4. Keep your ears on for announcements so you can get the 411 on all things bidding related.