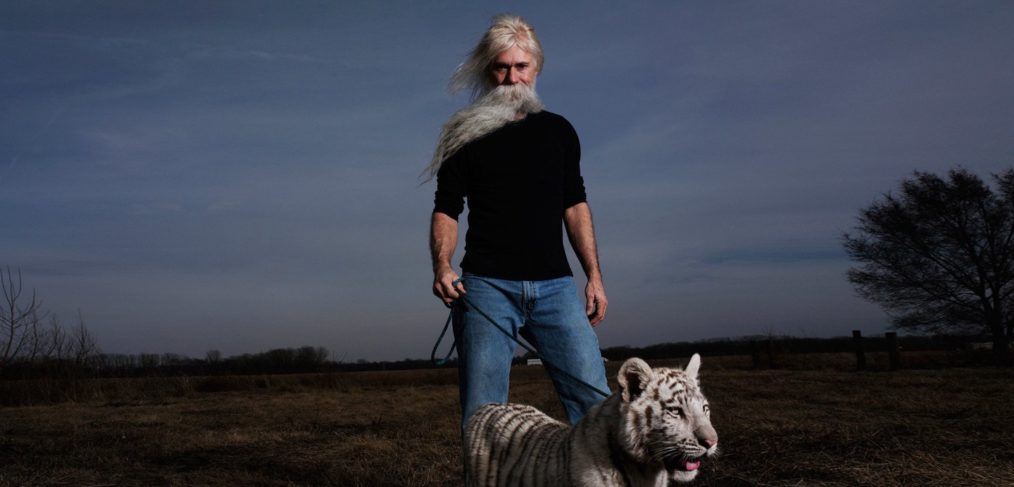 2009 Alum THE TIGER NEXT DOOR Worth a Watch as a $0.99 Rental
If you haven't gotten enough of the drama that surrounds the private ownership of big cats, and you've already watched the Netflix documentary Tiger King (2020), Indy Film Festival official selection, The Tiger Next Door (2009) (https://thetigernextdoor.com/), is available on Vimeo for a 99-cent, 48-hour rental.
For several years, Director and Producer Camilla Calamandrei followed Dennis Hill, who makes a brief appearance in Tiger King. At the time of filming The Tiger Next Door, Hill's backyard menagerie in Indiana included tigers, bears, leopards and a cougar. The documentary highlighted how he came to acquire–and breed–white tigers. It also includes a perspective of Joe Taft, owner and founder of Exotic Feline Rescue Center (https://efrc.org/), a sanctuary for big cats in Center Point, who is Hill's rival in the film.
While The Tiger Next Door is "A great documentary on the stupidity of keeping wild animals as pets," according to Bill Maher, Tiger King focuses more on the human drama of the people involved in the exotic animal trade: Joe Exotic, Carole Baskin, Bhagavan "Doc" Antle, et al. Tiger King also features Tim Stark, who was recently in the news after he was ordered to shut down his attraction in southern Indiana (http://www.wbiw.com/2020/04/13/owner-of-wildlife-in-need-ordered-to-shut-down/), which is just one of many controversies in his long list of legal troubles for how he treats the wild animals he shows off to the public. (https://www.indystar.com/story/entertainment/2020/04/01/tiger-king-tim-stark-wildlife-need-indiana-joe-exotic/2928839001/)
Full Film
Trailer