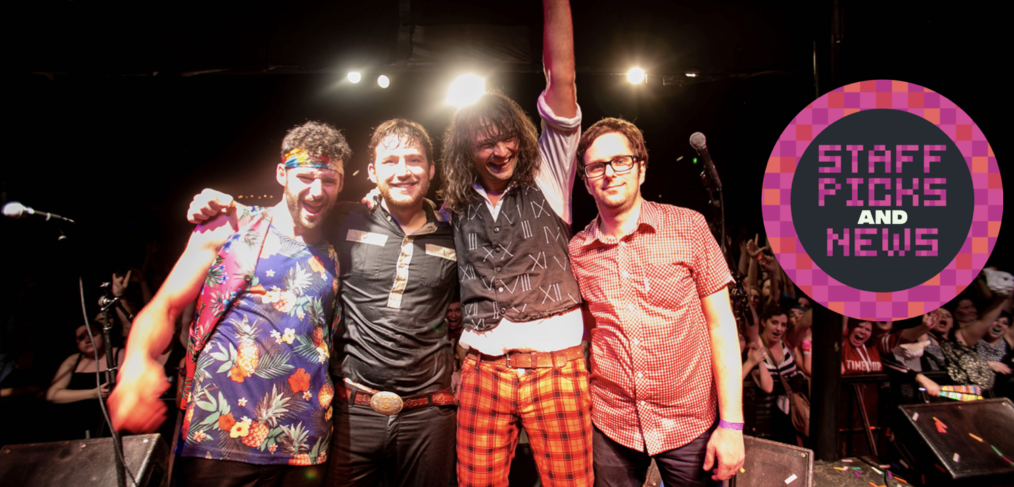 Pop Punk Fans, Rejoice!
When it comes to programming documentaries for the Indy Film Fest, we try to make sure all of the classic topics are represented, if at all possible. That means we like to have some history in there, something about family, maybe some sports, and hopefully something related to the arts. We've been lucky in the last few years to get some really solid submissions from or about artists. But, personally, I most enjoy the ones about music.
Last year, we showed After So Many Days. A year or two before that, we had Boom! A Film About the Sonics. And, this year, we're lucky enough to have Bleeding Audio, a documentary that especially speaks to my little 14-year-old, early 2000s, pop punk loving heart.
If you're like me, and you loved the Warped Tour when it was in its prime and couldn't get enough of all of the pop punk, emo, scene bands out there… This one's for you. The film itself is about a band called the Matches but it's also filled with interviews from so many names that'll likely get you really pumped. They've got Nick Hexum of 311, Mark Hoppus of Blink 182, the Plain White T's, Motion City Soundtrack, and so many more. (I mean, truly, I was not prepared for all of these folks to be included!)
But back to the band of the hour! The Matches found quite a bit of fandom during their heyday, so a good portion of this documentary is about the history of the band and how they eventually landed a record deal. But, there's so much more to this one. The film also delves into the struggles the band faced and why, despite their record deal, they just couldn't seem to make a living doing what they loved. You'll learn more than you could have imagined not only about four goofy and humble guys but also about the music industry itself and what many bands are up against as they try to make it.
Given that this was definitely my scene (or…my jam?!) back in the day, I somehow missed out on The Matches. But, trust me when I say, you don't need to know anything about the band to enjoy this one. I found myself nostalgic for a band I knew nothing of, and, to me, that's the mark of a truly successful music documentary.
This documentary also explains why tours are so important to musicians out there, so until we are able to get out there and safely support artists by listening to some live music again, maybe this fun film will hold you over!