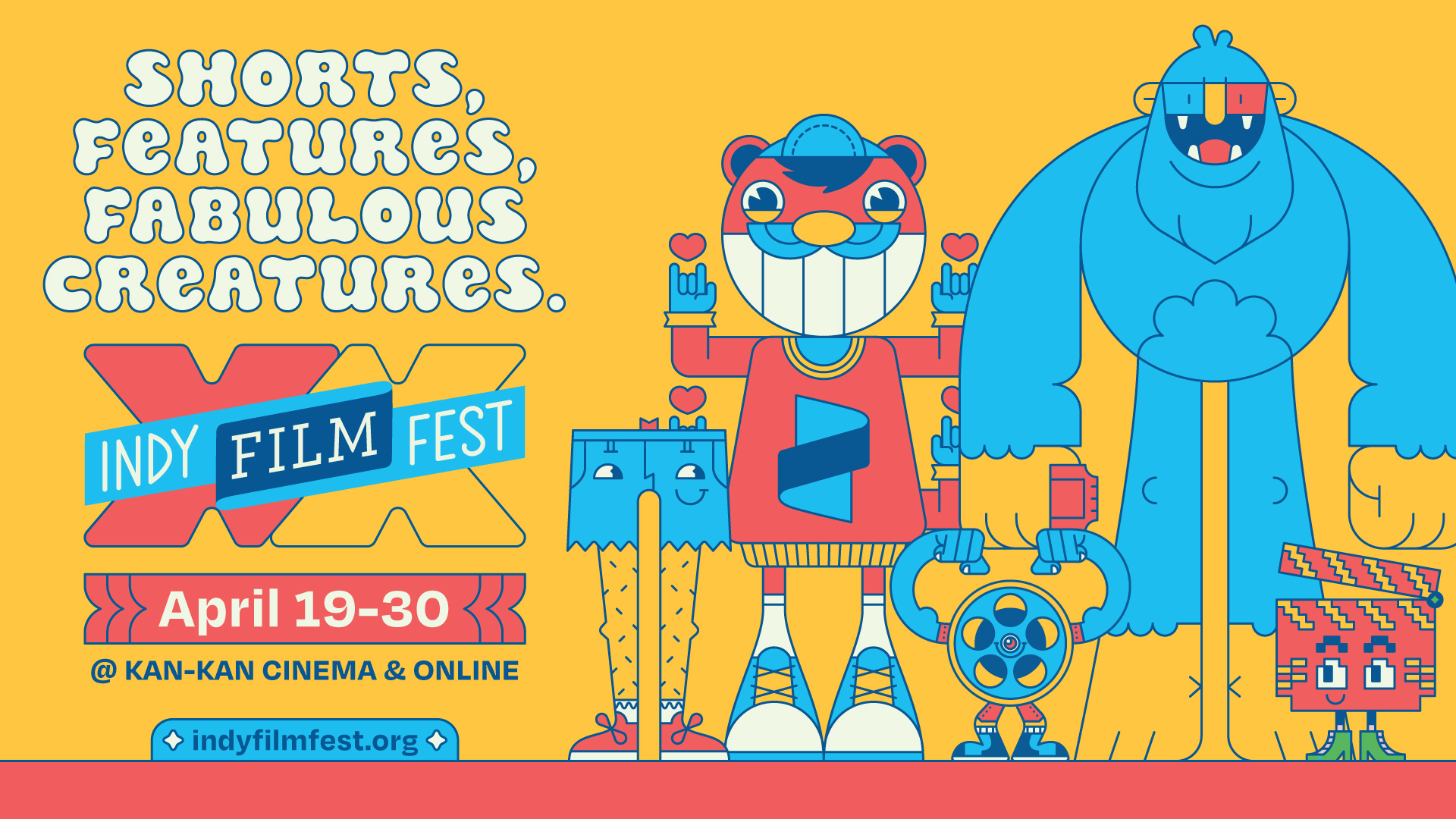 APRIL 19-30 AT KAN-KAN & ONLINE
That's right, for our 20th annual festival celebration, we've invited all of our favorite fest friends from over the years to help us celebrate two decades of championing movies that entertain, challenge and expand perspectives in Indianapolis and beyond. Come out and celebrate with us, April 19-23 at Kan-Kan Cinema, with online screenings continuing through the 30th!
Subscribe to our newsletter to stay in the know.
EVERY DOLLAR HELPS!
As an all-volunteer organization, we need help from good people like Y-O-U to help us make our 20th annual festival the best fest yet! We're hoping you (and 999 of your closest friends) can help us reach our $20,000 goal so we can continue to host more filmmakers, more parties, and more of what you know and love about the Indy Film Fest.